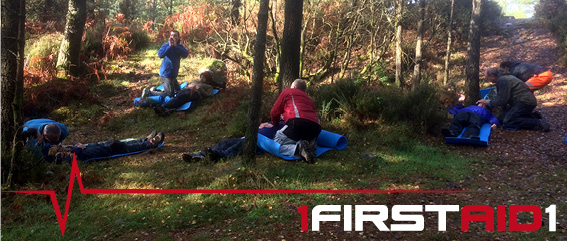 Rescue Emergency Care (REC)
Background:
Rescue Emergency Care (REC) is a well known and respected first aid training organisation founded in the mid 1980s by Dr Robert Phillips while working in remote healthcare and adventure rescue services. REC was set up to provide a comprehensive and flexible training programme that extends the competency of the participants. This unique style of first aid training has been delivered by REC trainers throughout the UK and Europe for over 20 years.
Philosophy:
REC believes that access to first aid and trainer training should be inclusive and ensures that individuals from all walks of life can take the opportunity to train or be trained in first aid. REC specialises in training the trainer so that organisations can fulfill their own training needs. The courses are practical and innovative which brings a fresh dimension to learning first aid.
Mission Statement:
Rescue Emergency Care strives to provide candidates with a unique learning experience that is completely relevant to their needs, with specific environmental and work place considerations.
Approvals:
Our courses have been the popular choice of the Sports Governing Bodies including the MLTB, BCU, RYA for many years.
REC is also approved by the Health & Safety Executive both in the UK and Northern Ireland, allowing us to deliver the 3-day First Aid at Work course and the 2-day First Aid at Work Refresher course.
To comply with your legal duties under the Health and Safety (First-Aid) Regulations 1981, you need to choose appropriate and adequate training, to meet your needs and to choose your first aid provider with due diligence. Follow this link to see how REC meets and exceeds the HSE's requirements. You can read the HSE's guidance on selecting a first aid provider by clicking here.
Recognition: 
REC Emergency Outdoor First Aid courses are approved and recognised by MBLA (was SMBLA) for TCL & MBL, MLTB (ML summer and winter), UKMBLA, RYA, BASI, ASSI, BCU, BOF, CTC, MIAS, British Cycling, Welsh Cycling, Scottish Cycling and most other NGB's (National Governing Bodies).